Aku dan kehidupan ku hari ini.. Banyak sekali keluhan yg melanda diri seminggu ini.. Dari sebesar-besar masalah sehingga ke sekecil2nya, it began to swell. I've keep it a lot lately.
Bahuku sakit menanggung beban berat dan sarat permasalahan hidup. Sedikit demi sedikit ia memakan diri.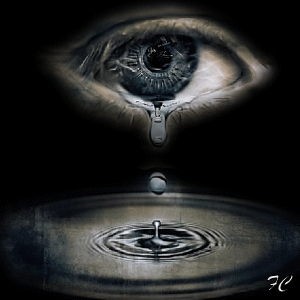 1. Cinta dan air mata
What's wif love that it is too hard to be understood? Dilayan salah, dilawan nahas. Tapi di manakah d point of equivalence btwn LAWAN and LAYAN? Cinta kpd manusia mmbuatkan kt tdk pernah berasa puas. Semakin dicari, semakin tdk berkecukupan. Kalau ada pn yg mengerti apa yg aku alami dan bebannya- tentunya HANYA ALLAH.. atas permasalahan ini, di tikar sembahyang tmpt ku mengadu.
2. Cabaran dan kejayaan
So some of the exam results are out. Who should be blamed in this.. I already did my best and it does not seem to pay off yet. maybe this my cabaran for d day.. Allah tdk akan berhenti menguji hamba-Nya.
Actually there's a lot to write bt i jz feel like stopping. This is the plot of my "LIFE" so far..
Allah has a lot to test on HIS manusia yg mengaku HAMBA. Tidak akan aku mengalah! Biar hidup ini bagai penjara di dunia tapi syurga di akhirat.
KERANA-NYA AKU DI SINI DAN KERANA-NYA AKU MASIH TEGUH BERDIRI!